SEFC Neighbourhood Energy Utility
Site/Building area

1,400 m2
Completion Date

November 2009
Budget

$29,000,000
Certifications & Awards
LEED Canada for New Construction and Major Renovations 1 Gold
Project Team
Client

: City of Vancouver

Partner

: VANOC

Architect

: Walter Francl Architecture Inc.

Artist

: Pechet and Robb Art and Architecture

Landscape Architect

: Eckford + Associates Landscape Architecture

Engineering Contractor

: Sandwell Engineering Inc.

Engineering Consultants

: EBA Consultants

Sustainability Consultants

: Recollective

Construction Management

: Versacon

Consulting Engineers

: Brown Strachan Associates

Funders

: Government of British Columbia; Government of Canada; City of Vancouver
Green Building Audio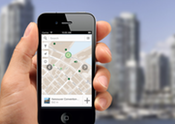 Targeting LEED Green Education Credit?
Our audio tours qualify.
Get one today!
style="font-size: 12px;">
Interview with Chris Baber - NEU Manager
Summary
The Neighbourhood Energy Utility (NEU) is an environmentally-friendly community energy system that provides space heating and domestic hot water to all new buildings in Southeast False Creek (SEFC).
Overview
The Southeast False Creek (SEFC) Neighbourhood Energy Utility (NEU) is a community energy system that provides space heating and domestic hot water to all new buildings on the 32-hectare site. The localized sewer heat recovery system used by the NEU is the first application of this technology in North America and provides an excellent example of leading-edge urban district energy technology. The NEU consists of three main components: a Community Energy Centre that produces thermal energy; the hot water distribution pipe system connecting the Energy Centre to each building; and energy transfer stations located in the basement of each building that draw heat from the closed- loop system.
Sustainability Features
Environmental Benefits
has economies of scale and flexible infrastructure that can adapt to using a wide variety of renewable waste energy options
Waste heat recovery: supplies approximately 70% of the annual energy demand through high system efficiencies and sewage heat recovery
eliminates most of the carbon emissions associated with heating
uses surplus energy from solar modules on the rooftops of 3 SEFC buildings.
Social Benefits
rate stability that outperforms conventional options
supports the use of radiant hot water heating systems, providing a higher level of comfort at a lower energy use than conventional space heating options
eliminates heat production equipment from SEFC buildings, creating more space for green roofs
Education and engagement: building transparency, educational tours and highly visible green energy monitors combined with public art
Economic Benefits
self-funded utility that will provide return on investment to city taxpayers, while also providing competitive rates to customers
meets green building requirements for SEFC and is more cost effective than the use of distributed standalone green energy options
Energy and Environment
Heating and cooling can account for more than 60 percent of energy use in buildings. The NEU takes advantage of simple, energy efficiency strategies to reduce energy consumption and optimize the use of renewable energy. A central plant captures waste energy from a renewable source, in this case a municipal sewer line, and uses it to heat water. When heat demand is high, this process is supplemented by high-efficiency natural gas boilers. The hot water is then delivered via highly insulated, underground pipes to nearby buildings. Heat exchangers inside these buildings draw energy from the water to provide space heating and domestic hot water. Water is then returned to the plant and re-circulated in a closed loop system.
The SEFC NEU is designed to use and distribute heat energy from a variety of renewable sources. During the first phase of development, it will derive the majority of its energy by recovering heat from an existing municipal sewer line adjacent to the site. Sewage heat recovery is more efficient and cost-effective than geo-exchange systems, because the source has an above-average temperature and accessing the sewer line requires lower capital cost. Sewage heat recovery is expected to satisfy approximately 70 percent of the annual heating and hot water energy demand in the neighbourhood while producing 50 percent fewer greenhouse gas emissions.
Economy
The NEU is a self-funded utility that is expected to provide return on investment to the City of Vancouver's taxpayers while providing competitive rates to NEU customers. Like other district energy systems, the NEU is approximately 20 percent more efficient than building-based systems. It takes advantage of economies of scale and flexible infrastructure to adapt to a wide variety of renewable "waste energy" options. The NEU uses a water-based distribution system. This supports the use of a radiant hot water heat production system that provides a higher degree of comfort for users than conventional systems. Because of the system efficiencies inherent in a district energy system like the NEU, customers will pay less while still enjoying superior thermal comfort. Developers also benefit, as the NEU eliminates the need to house the heat production equipment on site. Space that previously would have been taken up by these individual heating units is now available for other uses. 
The NEU is an adaptable energy system that can, and will, change over its lifetime. It was designed to accommodate expansion to meet future demands and can accept heat energy from a wide variety of waste heat and renewable energy sources. This allows the system to keep up with likely technological advancements in green energy production. The system is also designed to accept excess energy from micro-producers of thermal energy. Currently, three of the buildings in the Olympic Village include roof-mounted solar thermal arrays. When these solar units generate surplus heat energy, the excess is sold to the NEU and redistributed through NEU pipes for use in other buildings.
"Green" products and technologies employed in the development of this project include
heat pump for the sewage pump station by Trane BC http://www.tranebc.ca
energy efficient boilers and the building heat recovery chiller 
Community
The SEFC Community Energy Centre acts as an interpretive facility showcasing the innovative use of sustainable technology. It emphasizes public education and a high degree of transparency and creativity, both in the design and programming of the building. Street-level windows allow the public to peer down at the inner workings of the energy plant below, while tours and access to educational resources are also accommodated. The locally-designed flue stacks of the plant are sculpted from stainless steel in the shape of an abstract hand. The fingernails, equipped with energy efficient LED panels, change colour depending on the amount of green energy being used at any given moment. 
Audio Tour of this building
This building is part of the City of Vancouver Green Building Audio Tour, a collection of audio recordings about Vancouver's greenest buildings. Each three-minute recording takes the listener on a virtual 'tour' of the building's green design features, guided by the architect or member of the design team. You can listen to them online, via podcast, or via your cell phone by calling 604-673-8150. The Vancouver Green Building Audio Tours were created through a partnership between City of Vancouver Sustainability Office and the Open Green Building Society.
To hear the audio guide for this building click on the player at the top of the left sidebar on this webpage, or dial 604-673-8150 and enter code 02.
References
Sources include: