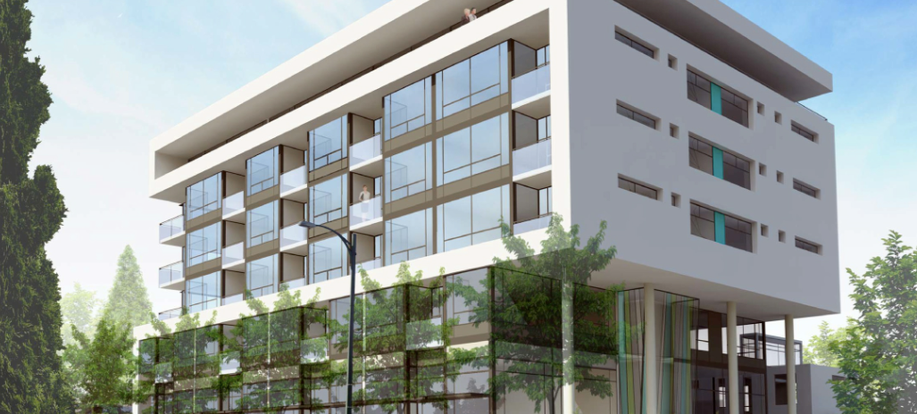 Project Team
Commissioning Consultant

: C.E.S. Engineering

Environmental Consultant

: D.Kelly Environmental Consulting Ltd

Structural Engineer

: Bogdonov Pao Associates Ltd.

Building Envelope Engineer

: Aqua-Coast Engineering Ltd.

Landscape Architect

: Eckford & Associates

Geotechnical

: GeoPacific Consultants Ltd.

Energy Modeling

: Integral Group

Electrical and Mechanical Engineer

: Integral Group

Civil Engineer

: H.Y. Engineering Ltd.

LEED Consultant

: Sustainability Solutions Group

Construction Manager

: Ventana Construction Corporation

Architect

: GBL Architects

Developer

: Cedar Development Corporation
Green Building Audio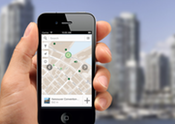 Targeting LEED Green Education Credit?
Our audio tours qualify.
Get one today!
style="font-size: 12px;">
Julia Meyer-Macleod Sustainability Solutions Group
Summary
Prelude City Homes project is one of the first mixed use developments to emerge from the City of Vancouver, BC's highly anticipated Cambie Corridor Plan. This 6.5-storey development is located just steps from the Canada Line Langara 49th Skytrain Station at 6311 Cambie Street. The project is a concrete mid-rise development comprised of 52 strata residential and 4 strata commercial units. Two of the residential units are free-standing 3-bedroom laneway houses. Located in the established Oakridge neighbourhood, Prelude is within walking distance to schools, universities, parks, community centres, day cares, shopping centre and a golf course.
Prelude, a 8,013 m² mixed-used development in the Oakridge area of Vancouver, BC, aims to be a centrally located urban infill development, with high accessibility to various amenities.
Green Building feature highlights:
PowerSmart partnered
Use of LED light fixtures in suites and high efficiency
T8 fixtures in common areas
Heat recovery ventilation (HRV) units in each suite
Energy star appliances
Firm negotiation with City for parking requirement reductions
Green roof
Wool carpeting in bedrooms
The main building of Prelude is a 6.5-storey structure with commercial spaces on the first floor and topped by 7 floors of residential units. The secondary buildings are two separate town houses, or laneway homes, situated to the west side of the main building. The four commercial retail units (CRUs), line the Cambie Street edge. As this South Cambie block continues to build out, these CRUs will contribute to a complete community and provide the street with shopping and work space.
The property at 6301 Cambie Street formerly consisted of two duplexes built in the mid-1960s. The mid-rise form of re-development was proposed as a way to achieve land use intensification without a tower and podium form, in the interest of blending with the traditional low-rise and single-family form of the neighbourhood. Because working families form a big part of the neighbourhood, every effort was made by the development to keep units affordable.
SmartGrowth
Following multiple principles of SmarthGrowth, Prelude has optimized a mix land use model in a pre-existing, compact neighbourhood where residents can live amid diverse housing, and where they can work, shop and play in nearby while accessing a variety of transportation choices. Residents who wish to live a car-light lifestyle can even opt for memberships to Prelude's car share.
In keeping with SmartGrowth principles, the development preserved open space via a central interior courtyard and a landscaped public plaza, which connects to nearby Tisdale Park. Other shared outdoor amenities for residents include a landscaped rooftop patio and barbeque.
The building project complied with LEED design and performance goals wherever practicable, and in accordance to the re-zoning requirements of the City of Vancouver.
The Prelude development targeted 2 distinct market buyers, the mature buyers from the neighbourhood looking to downsize and first time buyers who grew up and wish to continue living in the neighbourhood.
Water Efficiency
Landscaping and the project's green roof utilized native and adaptive drought tolerant plant species, which are appropriate for the micro-climate conditions of the site. To prevent wasteful potable water habits on site, Prelude has utilized groundwater with drip irrigation for increase water efficiency.
The project incorporated multiple systems, such as a stormceptor and vegetated roof, to capture and treat 90% of all the rainwater that falls on site, while removing 80% of the total suspended solids (TSS). Demand-side management minimizes pollution and eutrophication of waterways from excess nutrient pollutants such as nitrogen and phosphorus. Interior and exterior cleaning products for Prelude are specified for their limited or absence of pollutant content. Residents are educated about the use and content of these products, and a green cleaning product purchasing program developed and implemented.
Energy
The residential section of the building is served by heat recovery ventilator (HRV) units, with heat delivered via hydronic perimeter baseboards to the units. No cooling system is designed for the residential section of the building. The commercial section of the building is heated and cooled via four air source heat pumps.
Daylight and Views
The building design maximized the use of natural daylight as possible to create an ideal indoor environment for residents that also reduces the need for electrical lighting while providing residents with optimal access and connection to a view outdoors.