Completion date

February 2009
Site/Building area

Building: 66,000 m2
Budget

$87,850,000
Certifications & Awards
LEED Canada for New Construction and Major Renovations (registered)
Project Team
Project Management

: Vancouver Park Board

Architect

: Hughes Condon Marler: Architects

Landscape Architects

: PWL Partnership Landscape Architects Inc.

Structural Engineers

: Read Jones Christofferson Inc;

Mechanical/Electrical Engineers

: Stantec Consulting Ltd

Construction Management

: Stuart Olson Construction Inc.

Funders

: VANOC

Glulam Fabrication

: Western Archrib

Decking Supplier

: Curtis Lumber Co. Inc.

Civil/ Planners/ Surveyors

: Hunter Laird Engineering Ltd.
Green Building Audio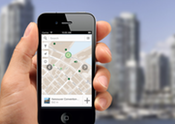 Targeting LEED Green Education Credit?
Our audio tours qualify.
Get one today!
style="font-size: 12px;">
Interview: Darryl Condon- Hughes Condon Marler
Summary
The Hillcrest Centre (formerly known as the Vancouver Olympic/Paralympic Centre at Hillcrest Park) is located in Vancouver's Riley Park neighbourhood near Queen Elizabeth Park. It was the home of competition curling events during the 2010 Winter Games. The venue was converted to a community facility for the residents of Vancouver, housing a new community/fitness centre, Community Ice Arena, Curling club, library, preschool, field house, and offices, including the Queen Elizabeth Park District Offices, as well as an aquatic centre with indoor and outdoor pools. The entire complex is fully accessible.
Size
174,500 sq ft
Sustainability Features
Sustainable Site
Legacy facility for the community: to be retrofitted after the Olympics
erosion and sediment control plan
public transportation access, bicycle storage/change rooms provided
alternative fuel refueling stations and sustainable parking strategies provided
maximum reduction of heat island effect at roof and parking
light pollution reduced through sustainable electrical design
Net Zero green space loss
Water Efficiency
water harvesting for use in dual-flush water efficient toilets
Efficient water use: 30% reduction in potable water use
Energy and Atmosphere
Energy-efficient design: 40% reduction in energy use
excess heat from ice slab cooling used to heat building, aquatic centre, community centre and run air conditioning system
ongoing measurements and verification of building systems, best practice building commissioning
elimination of HCFC and Halons in HVAC equipment
purchase of green power
Materials and Resources
storage and collection / separation of recyclables provided
Construction waste management: diversion of 75% of construction waste from the landfill
use of recycled content and regional materials for new construction
use of FSC certified and sustainable wood
Indoor Environmental Quality
achieved required indoor air quality
provided carbon dioxide monitoring
indoor materials are low V.O.C., low fumes and no urea formaldehyde used
provided high level of thermal comfort, ventilation and lighting system
provided daylight and views for 90% of spaces
Energy and Environment
A major goal for the project was to achieve a net zero loss of green space. The new complex is situated primarily on a former gravel parking area thereby reducing disturbance to the surrounding parkland. During construction, trees within the venue construction area were salvaged and relocated, and 75 percent of construction waste was diverted from the landfill. Salvageable materials will be recycled when the existing centre and pool are demolished and the site is remediated back to park space.
The Hillcrest Centre is accessible by public transit and provides on-site bike storage and change rooms, thereby supporting active transportation. The project meets minimum parking requirements with provisions made for car-pooling and electric plug-ins for hybrid or electrically powered vehicles. Downward facing, lower intensity lighting helps to minimize light pollution from the site, and a white roof helps to reflect the sun's energy, therefore helping to minimize the urban heat island effect.
Waste heat is captured and re-used from the refrigeration plant and swimming pool to heat other building spaces, including the adjacent aquatic centre, and to produce domestic hot water for the facility. This, along with energy efficient fixtures and natural daylight illuminating 90 percent of the space, results in a 40 percent reduction in energy use for the facility.
The design team was initially confronted with the problem of a high water table that was continuously replenished by an underground stream running through the site. This challenge was overcome by developing an innovative approach wherein water is pumped up from underground and used to supplement toilet flushing and irrigation. Rainwater is also collected and stored for use in dual-flush toilets, therefore reducing the amount of potable water used in the facility by up to 30 percent.
Hydrochlorofluorocarbons (HCFCs) and Halons, commonly used for industrial-scale heating and cooling needs, have been shown to cause ozone depletion and, in the case of  HCFCs, are powerful greenhouse gases. For this reason, both HCFCs and Halons were eliminated in the Heating, Ventilation and Air Conditioning (HVAC) system of the Hillcrest Centre. Excellent indoor air quality is achieved by using low Volatile Organic Compound (VOC) paint and avoiding the use of urea formaldehyde materials.
The centre employs a state-of-the art ultraviolet (UV) disinfection system for its pool water, rather than the more conventional approach of chlorine-based disinfectants to reduce microbiological counts in swimming pool water. These chloride disinfectants, associated with the characteristic "pool smell", are claimed to be carcinogenic and cause "red eyes" and skin irritation. UV disinfection has been shown to reduce overall chlorine consumption by 50 percent without an increase in bacterial counts. A further benefit is improved indoor air quality, as well as lower demands on the ventilation system, thereby saving energy and associated costs. The building is maintained and operated using green and sustainable housekeeping through the use of environmentally responsible cleaning products.
Ecomony
It is estimated that the facility will attract approximately one million visitors per year, making it a significant economic driver in the community.
Construction of facilities like the Vancouver Olympic/Paralympic Centre supports green and clean supply chains in the Vancouver region by mandating the sourcing of sustainable building materials that are better for the environment and for our health. With an increasing number of such projects, the demand for low-impact green technologies, materials and services also increases. The "green industry" is one of the fastest growing sectors in the province and is on its way to making British Columbia a global leader in green technology, building and design.
Community
A key benefit of the project is the concept of a strong and meaningful legacy for the community after the Winter Games. The Hillcrest Centre was initially known Vancouver Olympic/Paralympic Centre and was built as a core venue for the 2010 Olympic and Paralympic Winter Games. Its flexible design facilitated the repurposing of the facility into an integrated community complex that residents will use and enjoy for years to come. This comprehensive community complex houses a community centre, library, ice rink and pool. Through the site selection and design of the Vancouver Olympic/Paralympic Centre, every effort was made to ensure that the facility would be a well-used community space for many years to come.
Audio Tour of this building
This building is part of the City of Vancouver Green Building Audio Tour, a collection of audio recordings about Vancouver's greenest buildings. Each three-minute recording takes the listener on a virtual 'tour' of the building's green design features, guided by the architect or member of the design team. You can listen to them online, via podcast, or via your cell phone by calling 604-673-8150. The Vancouver Green Building Audio Tours were created through a partnership between City of Vancouver Sustainability Office and the Open Green Building Society.
To hear the audio guide for this building click on the player at the top of the left sidebar on this webpage, or dial 604-673-8150 and enter code 01.
References
Sources include: