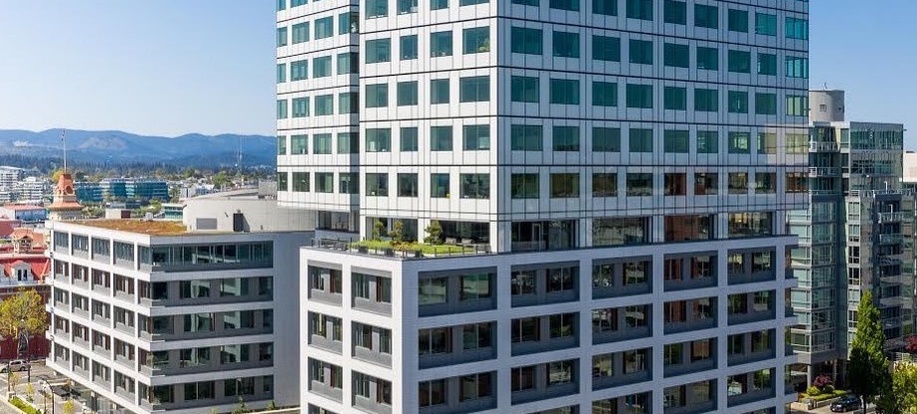 Certifications & Awards
CaGBC LEED Platinum (targeting)
Project Team
Developer

: Jawl Enterprises Ltd

Architect

: D'Ambrosio architecture + urbanism

Structural

: Read Jones Christoffersen Ltd.

Mechanical

: Integral Group

LEED Consultant

: Integral Group

Electrical

: Applied Engineering Solutions Inc.

Civil

: WSP

Geotechnical

: Ryzuk Geotechnical

Building Envelope

: RDH

Landscape Architect

: Murdoch de Greeff Inc.

Surveyor

: JE Anderson & Associates

Artist

: Bill Porteous Studio

Heritage

: Donald Luxton & Associates Inc.

Glazier

: Redline Glass

General Contractor

: Campbell Construction
Green Building Audio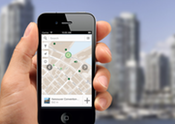 Targeting LEED Green Education Credit?
Our audio tours qualify.
Get one today!
style="font-size: 12px;">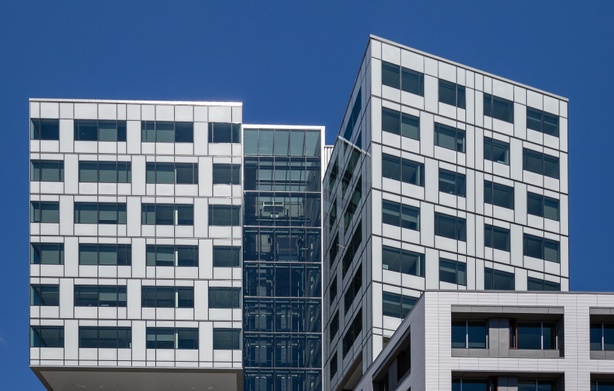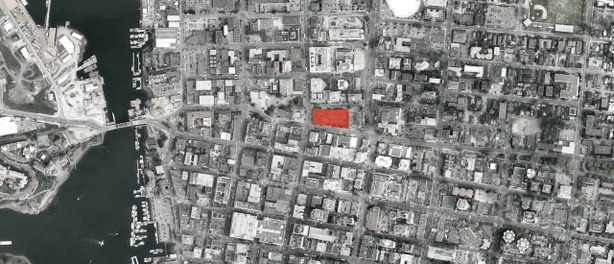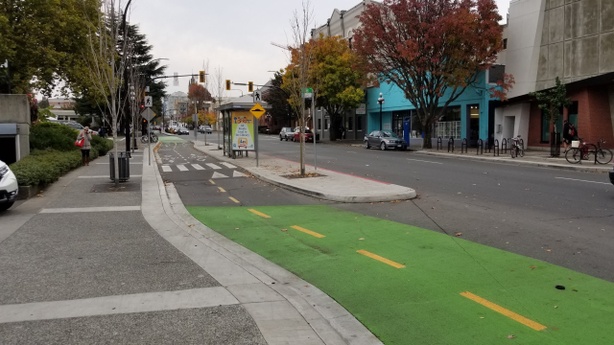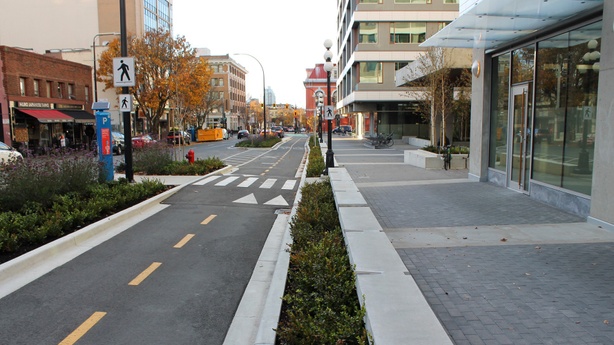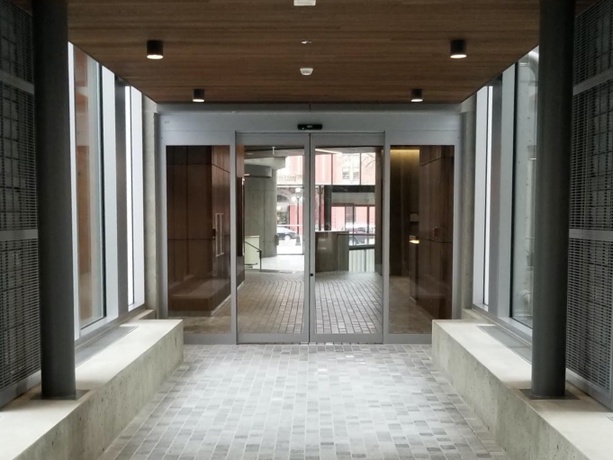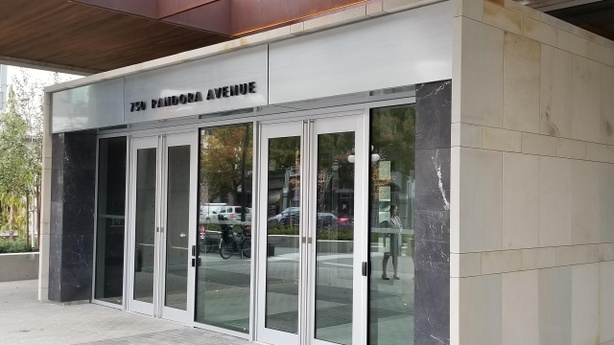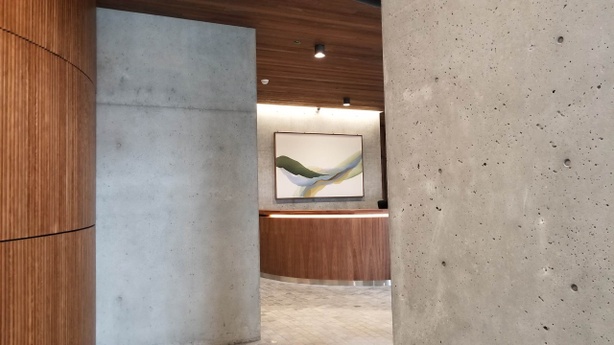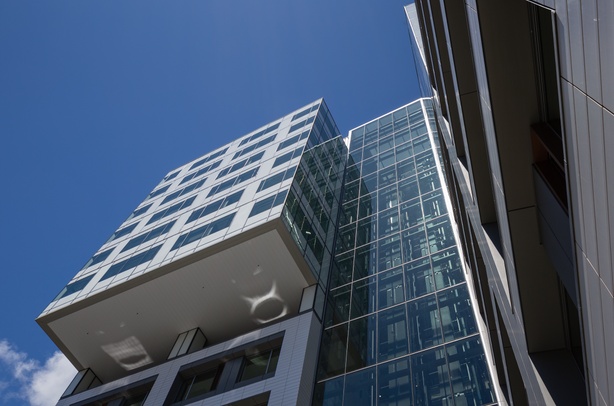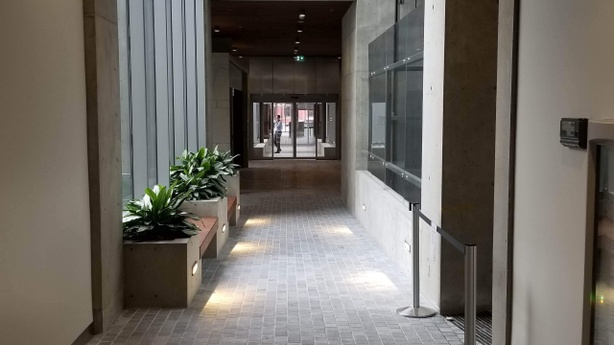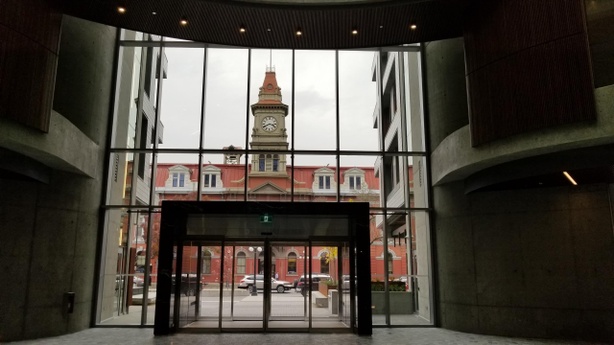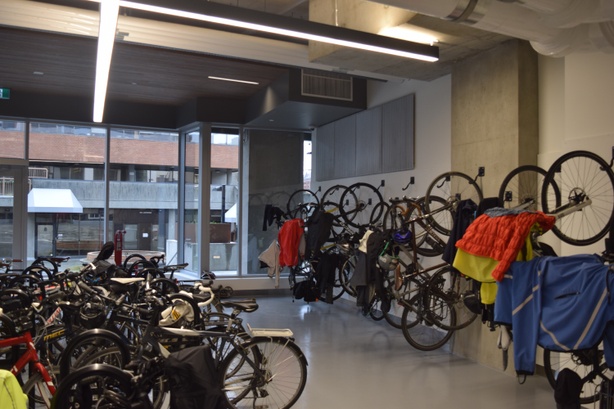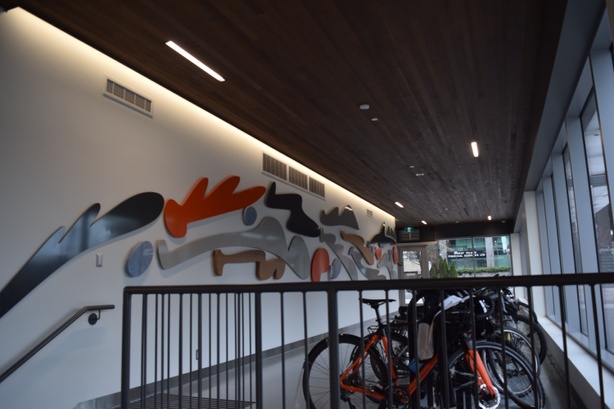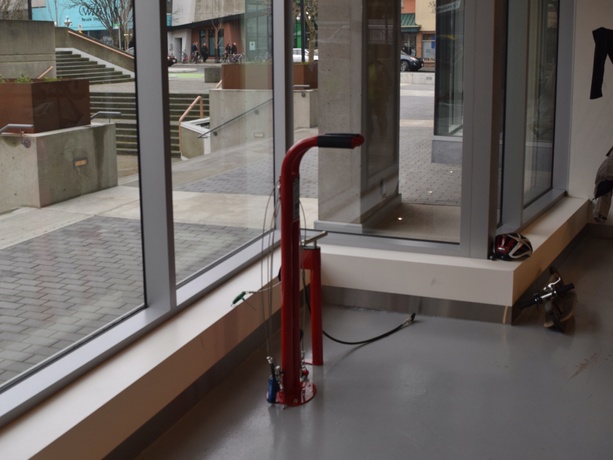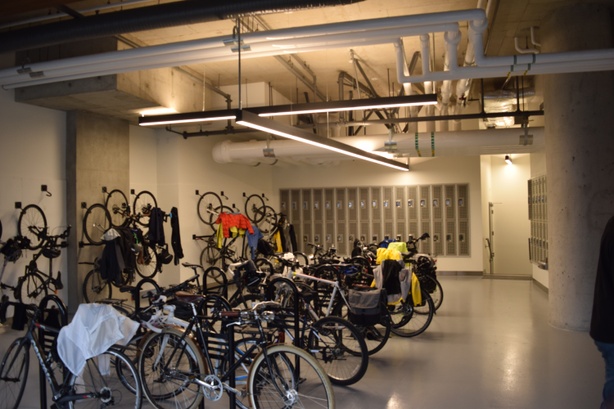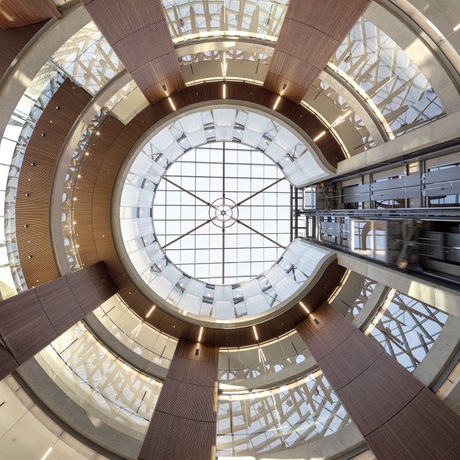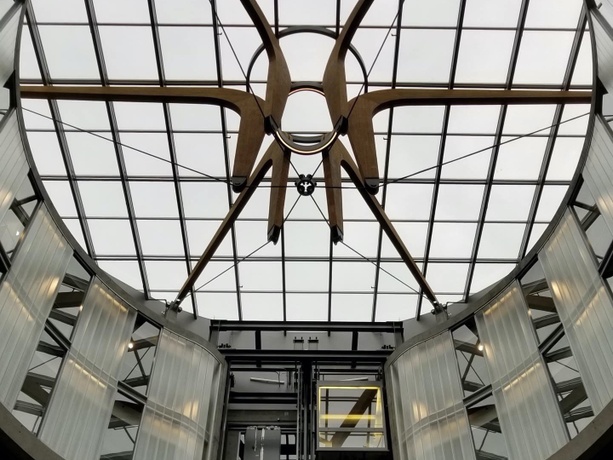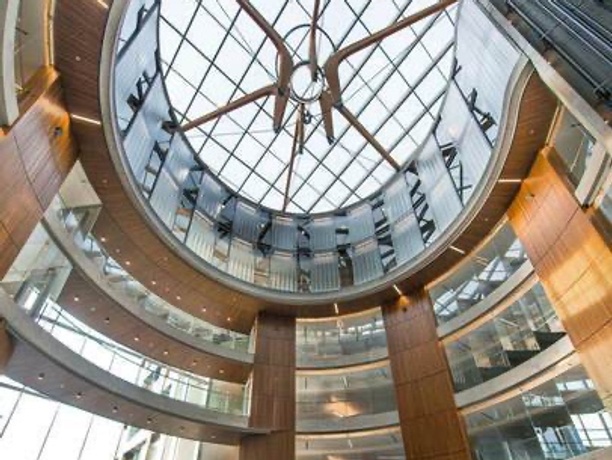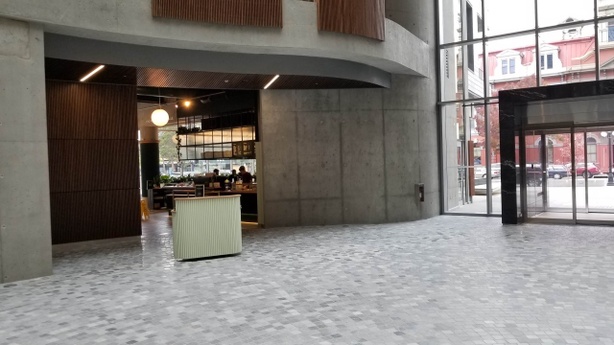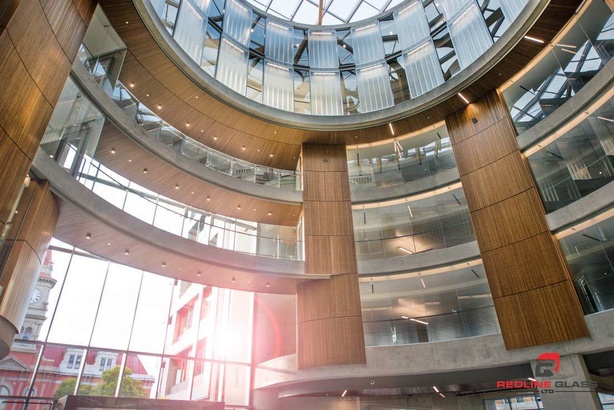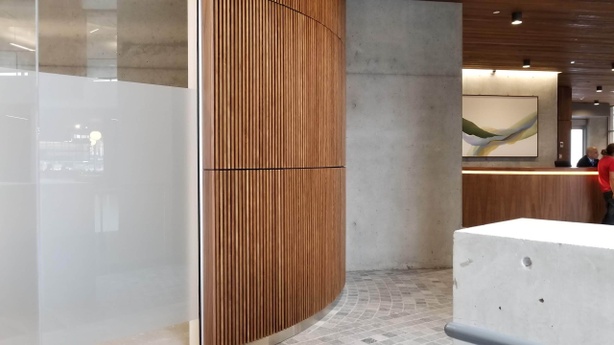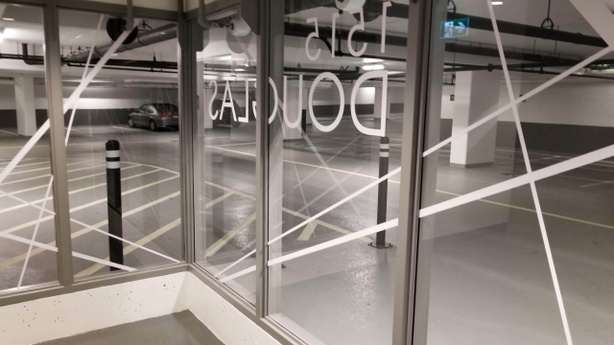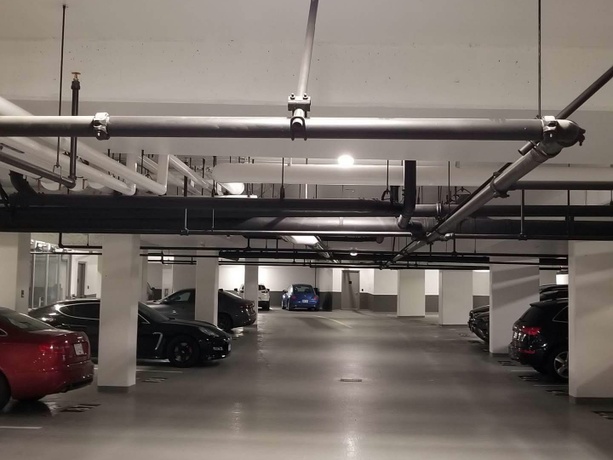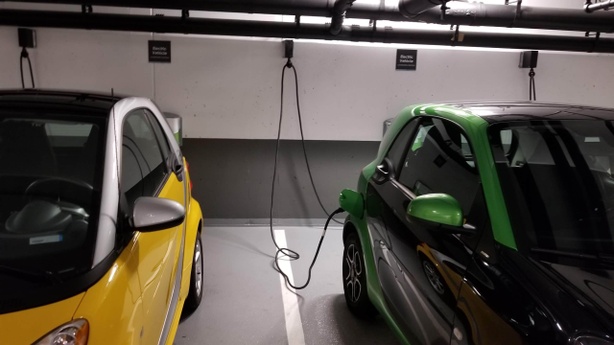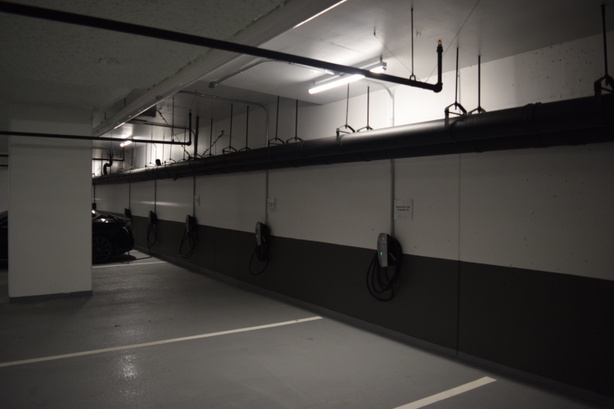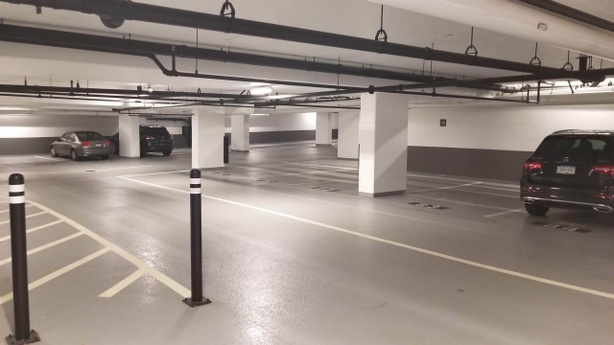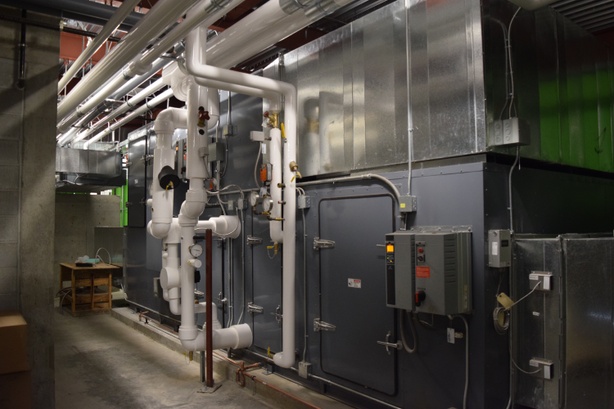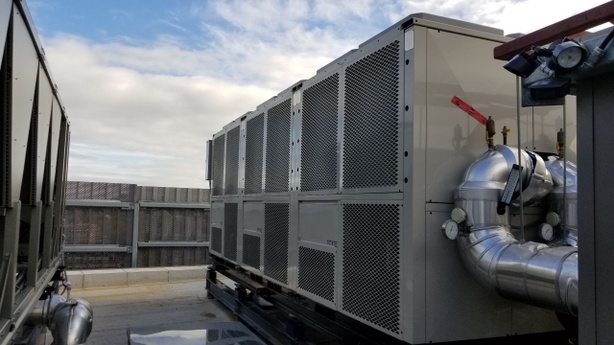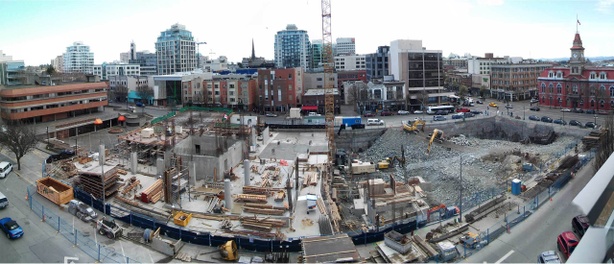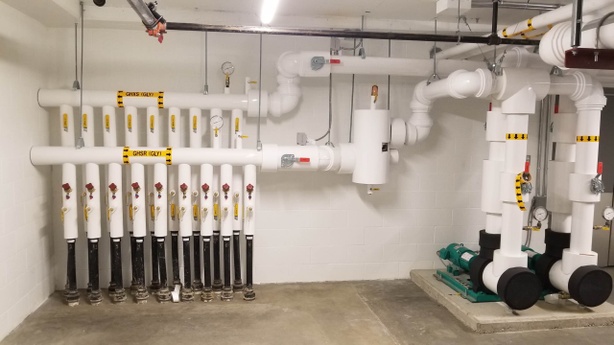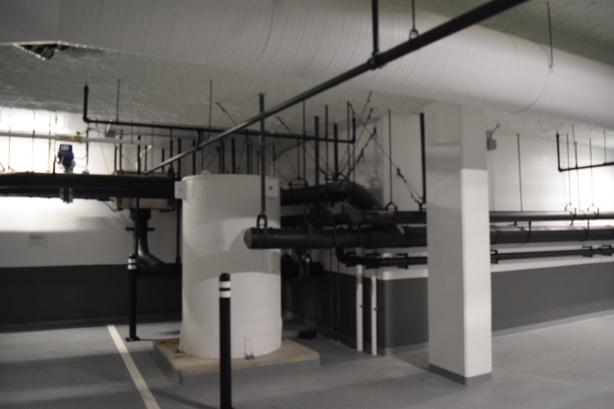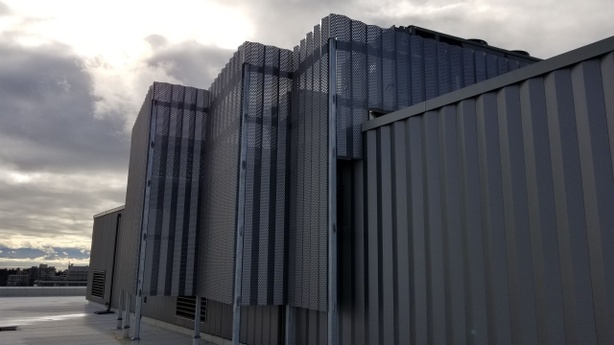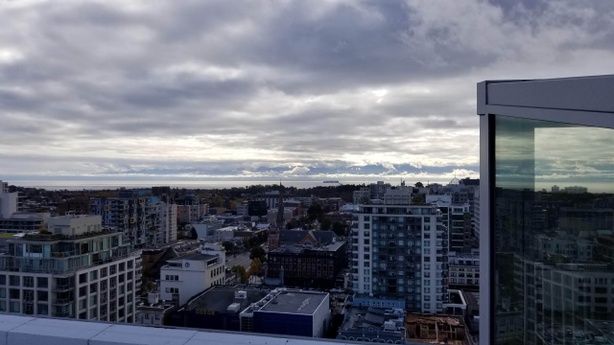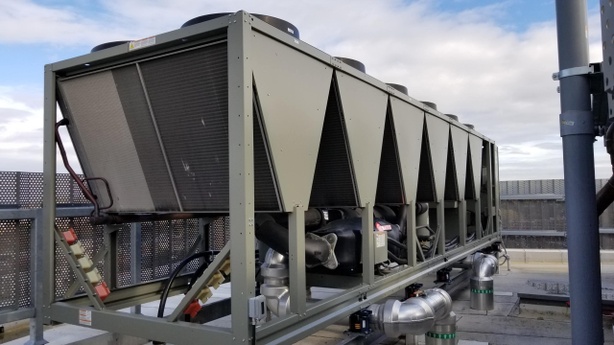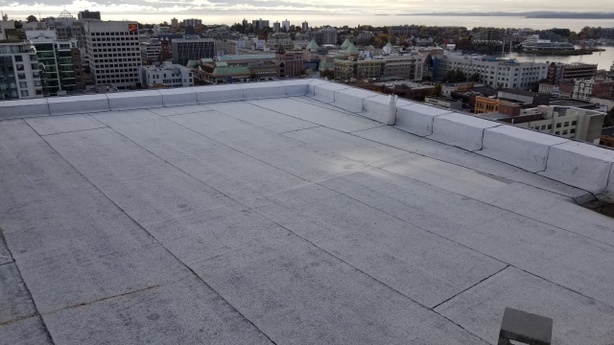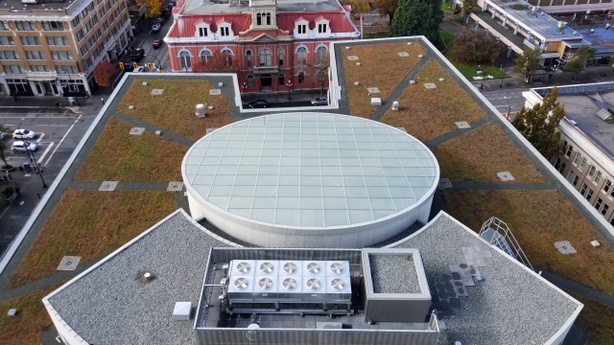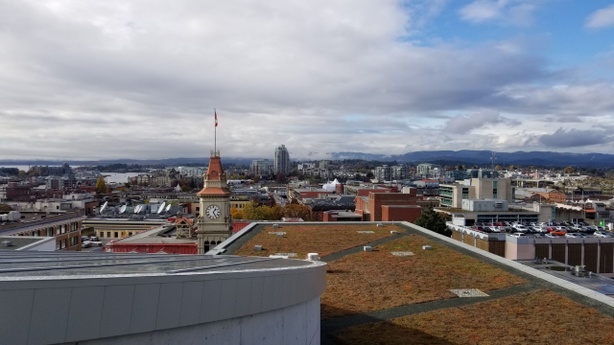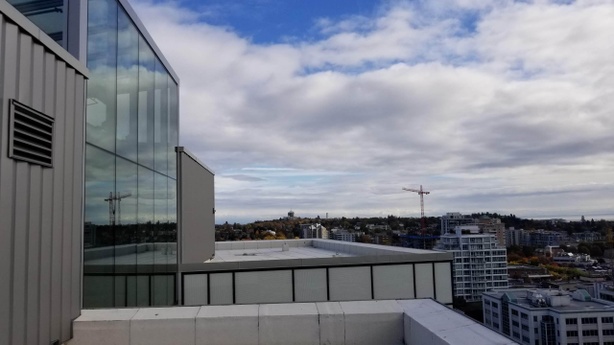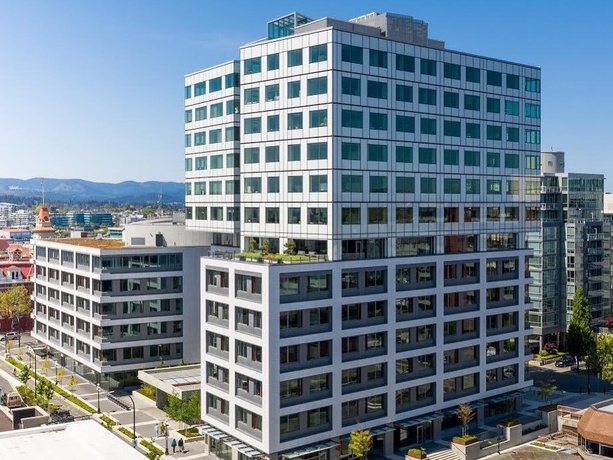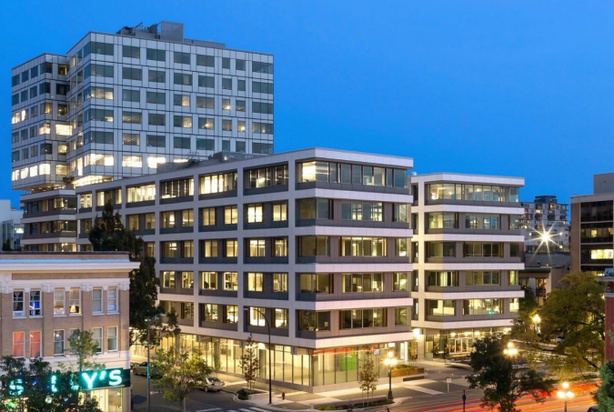 Jon Floyd, Jawl Properties & Kevin Welsh, Integral Group
Summary
750 Pandora is a commerical office building consisting of 15,755 m2 of commercial office space and 219 m2 of retail and restaurant space. Part of the Douglas and Pandora complex it is connected to 1515 Douglas St via a glazed concourse with access to a stunning atrium, shared mechanical systems, bicycle amenities, retail and restaurant space, and parking. Careful attention has been paid to making public spaces that are welcoming, human scaled, and integrated with both the street and the building uses and activities. The owners and design team aspirations are that the project will be a catalyst for improvement of the city's urban centre.
Green Building Highlighted Features
Rainwater Harvesting + Green Roof
Comprehensive Building Automation System
Hybrid Air/Ground-Source Heat Pump + Geothermal Field
Underfloor Air Distribution + Displacement Ventilation with Air-to-Air Heat Recovery
Premium-Finished Modular Radiant Ceiling System
CO2-Monitored Demand-Controlled Ventilation
Sustainable Sites
The site is centrally located in downtown Victoria, British Columbia. It's location across the street from the historic City Hall provided much needed office space for the area. The site formerly housed a Royal Bank branch which was originally built in 1955, and was otheriwse a parking lot.
The streetscape is designed with a 'complete streets' approach and incorporates planting areas, and large trees that contribute significantly to the downtown urban forest. The developer also enhanced the bike lane network, separating pedestrians and cyclists from vehicles. The architecture is intended to resonate with the patterns, scale, and materiality of the historic context.
Transportation
A key goal in both construction and site selection was to provide a wide selection of sustainable transportation options. It is connected to major transit routes on both Douglas and Pandora Streets. The neighbourhood has a high degree of density with a healthy mix of commerical, retail, and residential buildings in the immediate vicinity.
To encourage cycling, the building features a secure room with a large capacity for secure bicycle parking. There is also a bike fixing station which includes tools to make small repairs or adjustments to bicycles, or to pump air into tires. Lockers and showers are avilable, so people can freshen up after their commutes.
The parking lot has prime spots reserved for carpool vehicles, to encourage tenants to carpool to work. To facilitate the transition to zero-emission vehicles, several parking spots also feature electric vehicle charging stations. With an eye to the future, the building was designed for the expansion of charging capacity as these make up a larger percentage of cars in the coming years.
Water efficiency
A rainwater harvesting system collects rooftop water into two underground cisterns, each capable of holding 40,000 US gallons. This allows the building to use reclaimed water for 100% of the on-site irrigation requirements, and an aggressive 45% reduction in potable water use for plumbing fixtures such as toilet and urinal flushing. An automated water treatment system includes side-stream automatic backwashing filters, automatic chlorination, and 5-micron filtration.  Stormwater flows that are not diverted for re-use are treated for particulate removal, and attenuated using rain gardens, or bioswales, to reduce load on the municipal sewer system.
The native plants in the rain gardens in front of the building and the green roof on the 1515 Douglas part of the complex also capture water directly.
High efficiency plumbing fixtures were installed at the time of construction to meet water efficiency targets. The continued use of these types of fixtures is managed through the use of tenant lease agreements.
Materials and Resources
The flooring in various parts of the building was sourced from Vancouver Island Marble's quarry in Tahsis, BC. Approximately 400 km north of Victoria. The building team was able to salvage andesite from the old Royal Bank building as part of the mitigation strategy prior to the demolition of the building. This was also originally sourced from Vancouver Island, and is used as cladding on entranceways into the building.
The rooftop of the building makes use of a high-reflective roof surface. This is referred to as a high-albedo roof surface, which means that less sunlight is directly absorbed by the building. Not only does this reduce the energy required to cool the building, but it means that the building contributes less to the urban heat island effect, which is when cities have higher temperatures than surrounding rural areas due to darker surfaces absorbing more solar energy in the form of heat.
During construction the contractor and sub-trades were engaged with to carefully manage the diversion of construction waste, as well as judiciously controlling erosion and sediment on the building site. Materials selected for the building were balanced to receive at least 20% recycled content. Low VOC emitting materials were used in the building.
Energy Performance
Basic energy savings were achieved through an efficient envelope, low lighting power density and highly efficient HVAC system. Retaining commissioning authority for Enhanced Commissioning was important to ensure owner design requirements were implemented and all equipment efficiency was optimized on a system level. Measurement and verification of all energy uses allows for ongoing monitoring of this optimized performance as well as to stay in touch with energy use per tenant.
The site sits on top of a field of ninety boreholes, most of them 400 feet deep. These were drilled over approximately six months and allows for the extraction of geothermal energy to both heat and cool the building. The system uses the ground as a thermal battery only during the coldest and hottest periods of the year, allowing high efficiency operation even during peak demand conditions. This provides heating and chilled water to the radiant ceilings in the offices, fan coils in retail and service areas, and a radiant slab system in the main rotunda lobby.
This works in tandem with a heat recovery air-source heat pump. The technology employed in the building uses a "flip flop" changeover damper system, using large aluminum cores, which alternately charge or discharge, outperforming conventional fixed-plate or wheel-type systems.
A radiant ceiling heating and cooling system for office spaces provides a premium aesthetic, silent operation, and enhanced thermal comfort. Because it is modular it provides flexibility for tenant changes, and eliminates the need for periodic filter changes and compresser replacements.
Indoor Environmental Quality
The building includes abundant daylighting, and 80%+ effective air-to-air heat recovery to provide exceptional indoor air quality and occupant comfort. Further ensuring high indoor air quality the design team included outdoor air monitoring, increased outdoor air ventilation, MERV 13 filters, and entryway mats.
CO2 and humidity are monitroed by a central building automation system as part of a demand-controlled ventilation system. Variable-speed air handling units and volume dampers provide dedicated outdoor air, without any recirculation, while conserving energy.  The system is coupled with an underfloor air distribution and displacement ventilation system in the 750 Pandora tower, further enhancing occupant wellness and efficient removal of airborne contaminants.